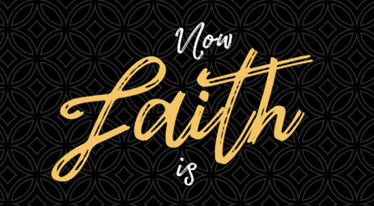 "NOW FAITH IS"
Now faith is the substance of things hoped for, the evidence of things not seen (Heb. 11:1). God is the architect and the master builder of the universe. He did not use natural materials or the things that we can see, to create heaven and earth (Gen. 1:1 – 3). God used faith filled words of life and power (Ps. 33:6, 9; Pro. 18:21; Rom. 1:20; Heb. 4:12; 11:3).
What is faith and when is faith, FAITH? The word of God is the Word of Faith (Rom. 10:8 – 10). Faith is always present – tense, not future – tense, because faith is always "Now". If I'm sick, I want healing Now, not in the future. As believers, when we believe and speak God's Word, we can change our world to favor us (Isa. 55:11).
Just because you can't see it now, doesn't mean you don't have it Now. Remember, it took 21 days for Daniel to get his breakthrough. Yet his prayer was heard and answered the first day (Dan. 10:12, 13; I Jn. 5:14, 15). Our God is a faith God and faith is always "Now" (Heb. 11:6).